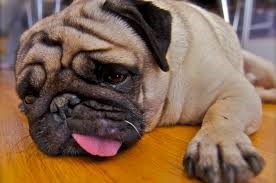 The importance of valuing your health and wellbeing
2nd September 2016
Working within care is a very rewarding role, seeing the positive impact you have on the day to day lives of those you support is the reason many people take up a career as a Support Worker.
To avoid letting service users down and due to the dedicated nature of care work, many find themselves working long hours to safeguard the vulnerable members of our community.
Working long hours is a common problem in both the Private and Public healthcare sectors and can lead to care workers feeling over worked. It is very tempting to take that extra shift, or stay on shift a few hours longer, but VP would always encourage our staff to consider "will this give me enough of a rest?"  Or "Have I worked too many shifts in a row?"
To be able to carry out your role to the best of your abilities, never underestimate the value of rest. Working in care can be very challenging and working within the Forensic Mental health setting itself requires staff to be prepared to react at a moment's notice. If you are tired you cannot possibly be able to offer the best of yourself to the service users you support and over long periods of time a lack of sufficient rest can have negative consequences on your health and wellbeing.
After several sleepless nights the effects become more serious. Your brain will fog, making it difficult to concentrate and make decisions. You could start to feel down and may fall asleep during the day. Your risk of injury and accidents at home, work and on the road also increases.
If it continues lack of sleep can affect your overall health and make you prone to serious medical conditions, such as obesity, heart disease, high blood pressure and diabetes.
Here at VP Forensic we want all our staff to feel that their contributions are valued and that they matter to us as individuals.
We ask that all staff consider the impact of working too many shifts in a row or not allowing sufficient breaks between shifts and we will always be there to help support you with this. We value you as individuals and want to support you to make sensible choices regarding your working hours.
back to all news