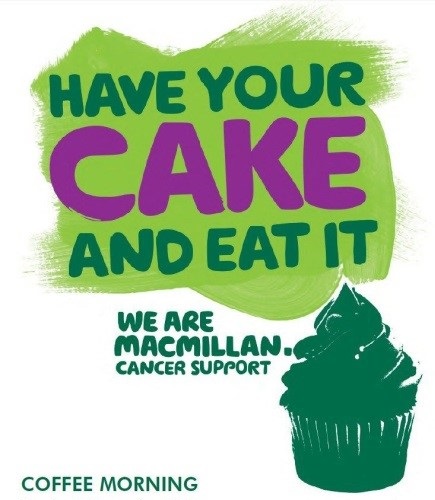 Macmillan coffee morning with VP Forensic
1st September 2017
VP will be taking part in the World's Biggest Coffee Morning on Friday 29th September to fundraise for Macmillan cancer support charity.
Would you like to be involved?
Please feel free to pop along and join us to help raise money for this inspiring charity. There will be selection of drinks and cakes on offer – along with a few friendly faces from the VP office.
During the coffee morning we would like to invite you to come and participate in the VP Cake off which will involve making a £2 donation to enter and our lovely panel of judges will have the pleasure of tasting each cake before choosing a winner and presenting you with… the 'Best Baker' badge of glory.
In 1990, Macmillan started their first ever coffee morning and raised £165.5 million for those in need.  During 2014 alone, there were 357,000 new cases of cancer in the UK.   That is 980 diagnoses each day or a diagnosis every 2 minutes. In the last 40 years, cancer survival is improving and has doubled in the UK.  Over half of people diagnosed with cancer in England and Wales surviving their disease for ten years or more (2010-11). With these figures in mind, we feel more determined to help make a contribution by fundraising for the Macmillan charity and what better way to do this, than hosting our very own Macmillan coffee morning and VP Cake off
If you are not able to attend the event on Fri 29th Sept there is many ways you can make a donation.  You can either via text, phonecall, post, online or popping into your local bank. For more details, give us a call on 0870 850 4265 and we will be happy to help.
Statistics: www.cancerresearchuk.org
back to all news